Encoders and decoders form the backbone of video productions providing contribution and distribution from video devices to IP formats and from then on to your network and beyond. The list of IP format acronyms is pretty exhaustive, each with their own strengths: NDI, RTMP, SRT, RTP, HTTP, RTSP, DASH, HLS, MPEG, RIST, SMPTE 2110, and more.

NDI is a great contribution format. Encoders like PTZCam's Enc1 and Science Image's line of high bandwidth encoder/decoders make getting your Sony handycam into your vMix or Tricaster production a breeze. And for switchers from Ross and Blackmagic PTZCam and Science Image decoders make getting NDI into their traditional switcher video formats easy. There's a lot to discuss about full bandwidth NDI vs NDI HX but what it boils down to is bandwidth vs quality.

SRT can be used as both contribution and distribution. It's ability to handle wireless networks and deliver video to cloud based productions makes it useful in certain contribution scenarios. But where it really shines is easily sending video anywhere over regular internet. So much so that it has all but replaced satellite for remote feeds.
RTMP is still the format of choice for delivery to platforms like Facebook, Youtube, and other CDNs. Wide adoption, potentially low latency, and security make it a default choice for many distribution scenarios.

Encode like a boss:
NDI, SRT, and RTMP in one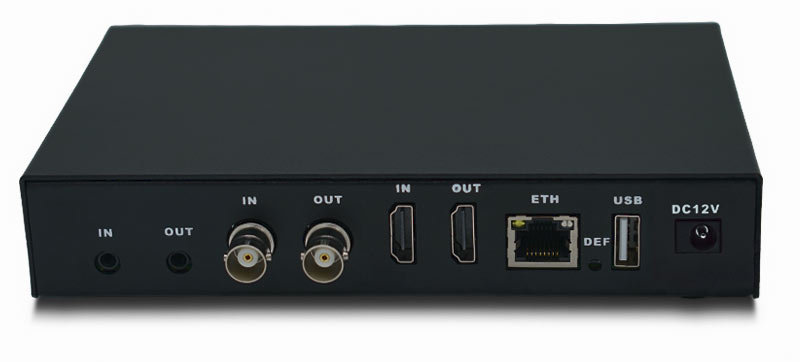 PTZCam's ProEnc3
Don't choose if you don't have to, get all your connections and IP formats in one encoder with PTZCam's Enc series. And get a decoder to boot. https://usbroadcast.co/brand/ptzcam/
ProEnc3 features SDI, HDMI, and USB encoding to NDI, SRT, and RTMP and decoding from IP formats to HDMI as well as a multiview output function to monitor all your input and decode sources.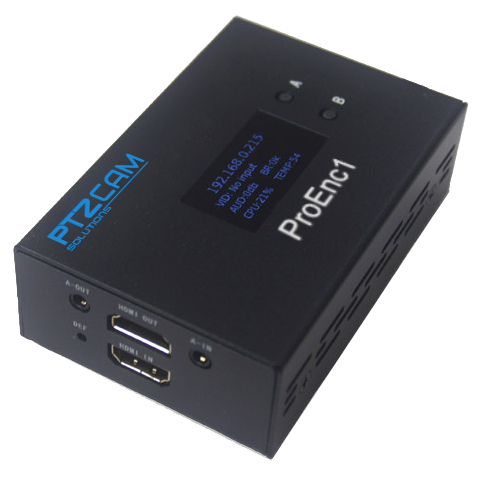 PTZCam's ProEnc1
PTZCam's ProEnc1 features HDMI and USB encode and HDMI decode with a convenient screen, programmable buttons, optional wireless and encode and decode from popular formats like SRT, NDI, and RTMP. https://usbroadcast.co/brand/ptzcam/
---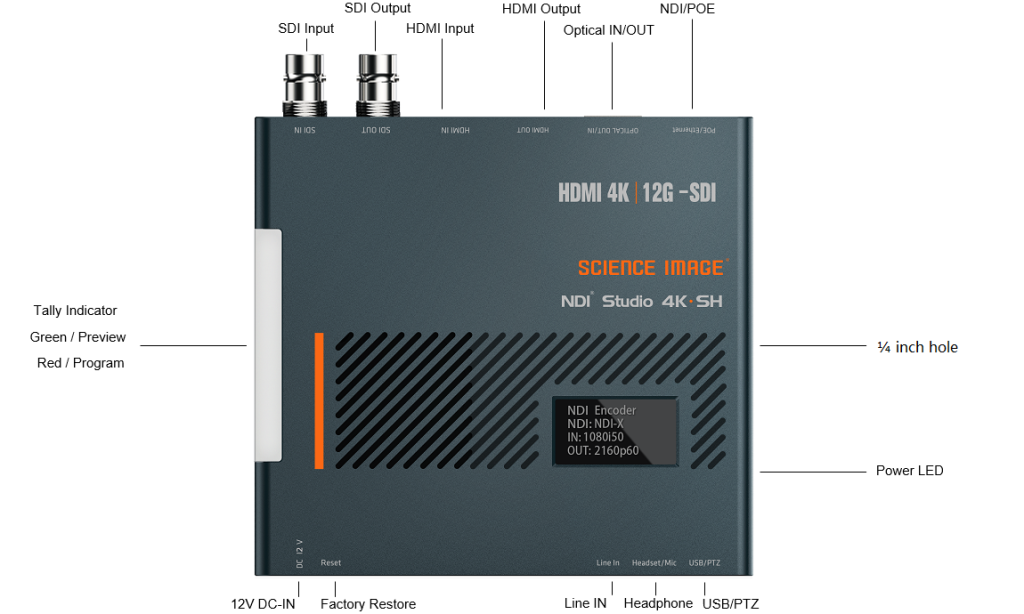 Science Image High Bandwidth NDI Encoders
When quality is paramount high bandwidth is the way to go. Science Image units in HD and 4K offer up to 12G and 4Kp60 HDMI encode and decode. Powered by POE with integrated tally these make ideal camera mounted encoders for the highest quality productions: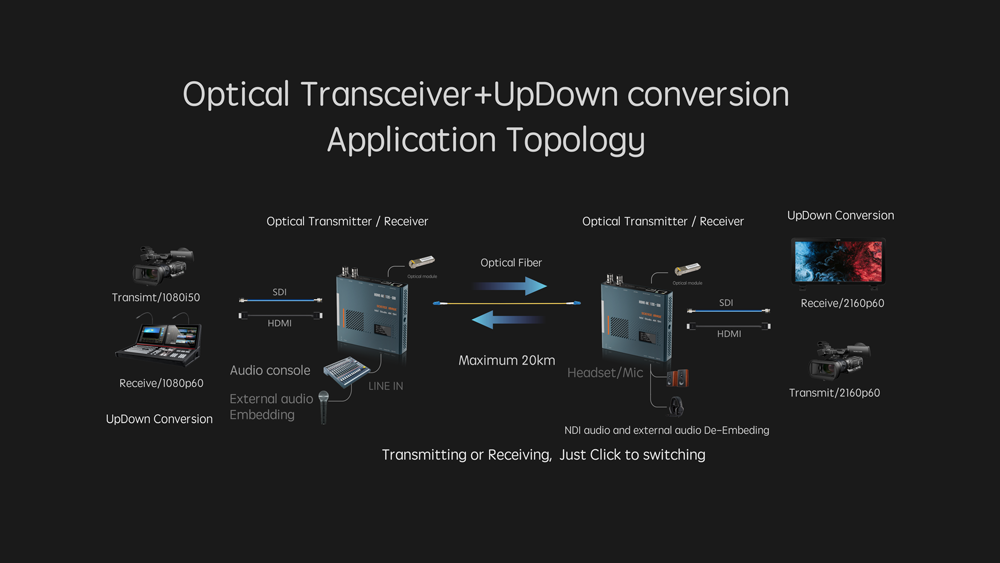 Science Image 4K.SH and Flow 4K both support optical encode decode workflows, allowing a pair of encoders to work up to 20 kilometers apart sending video bidirectionally and performing UpDown conversion while sending a separate audio stream.